All current and future athletes are encouraged to try an offseason water polo program.  Offseason training is the best way to improve skills in preparation for the upcoming season.
There are two year-round programs in the Seattle/Eastside area: Rain City Water Polo and Northwest Water Polo Club. The majority of Bellevue Water Polo athletes participate in at least one session per year with Rain City and Northwest Water Polo.
Please click on the image below to visit Rain City and NWPC's websites: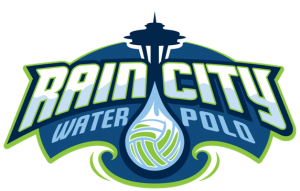 In addition to offseason water polo training, athletes are encouraged to participate on the BHS Swim Teams and the Midlakes Water Polo Summer League.