Saturday 9/16, JV Tournament at Edgebrook Pool.  Starts at 10 AM.  All JV's should attend, Varsity should attend if possible to cheer on their JV Team.  
Bellevue v. Shorewood away today, Saturday 9/23 at 4:30PM
Innis Arden Swim Club
1430 NW 188th Street, Shoreline WA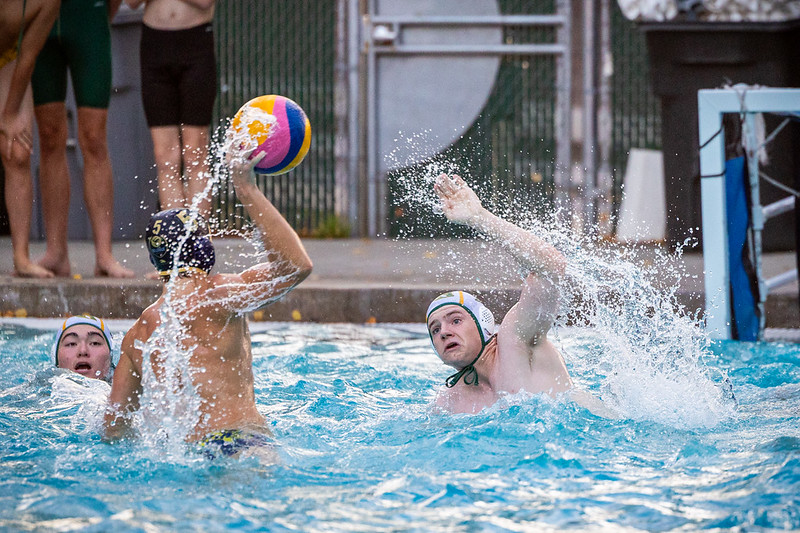 What Happened at the Game…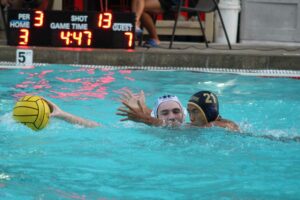 Bellevue v. Sammamish Sept. 13
 Sept. 13 Bellevue matched up against Sammamish High in what proved to be the most competitive match so far for Bellevue even though Sammamish won 20 – 11.  Sammamish is the roost for one of the top waterpolo players in the nation, Austin Quick, who was selected for the American Junior National team and is also headed for UC Davis where he will play D-1 polo.  This young man can swim, shoot, defend and rally his teammates.  In addition to the aptly named Mr. Quick, Sammamish also has another two or three full time club players on the roster.  Bellevue, was psyched, yet also fearful of what they were in for from Quick and his team.  Nevertheless, in the presence of the obvious flex from Sammamish, Bellevue rose to the occasion by giving Sammamish a very competitive match at the start.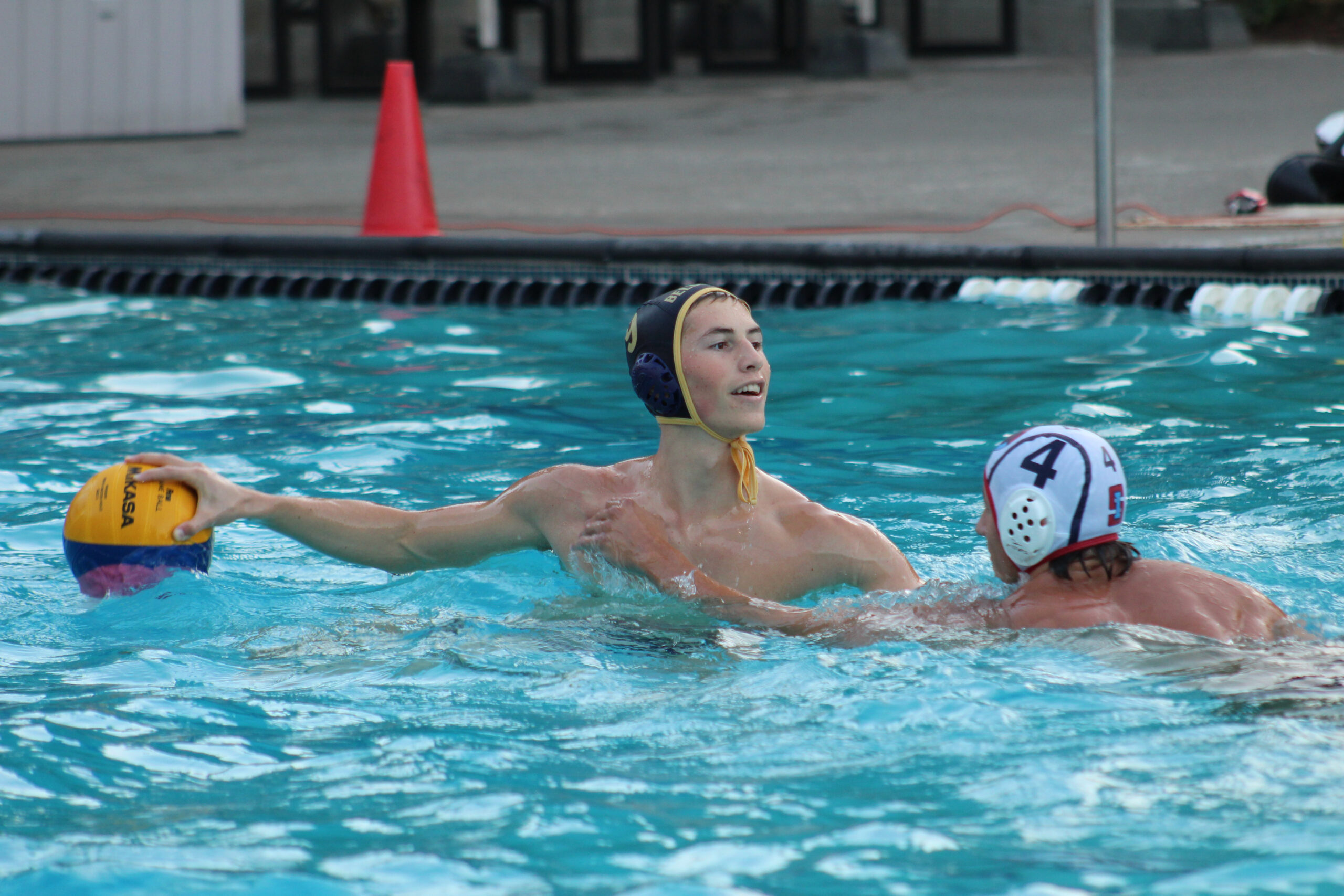 Before the first whistle of the match, and right before the opening sprint, fear and loathing reigned; Bellevue feared Sammamish and loathed the idea of losing.  After Bellevue won the sprint, our boys settled into their happy place with Bellevue teammates Michael Masters and Justin Wu quickly putting up two goals and Frazer adding a third. Unfortunately, the unstoppable Mr. Quick had put in four quick goals, all from beyond the perimeter in the first quarter as well.  Leaving Q-1, Team Bellevue – 3, Mr. Quick – 4.  Nevertheless, Bellevue optimism and high spirits prevailed.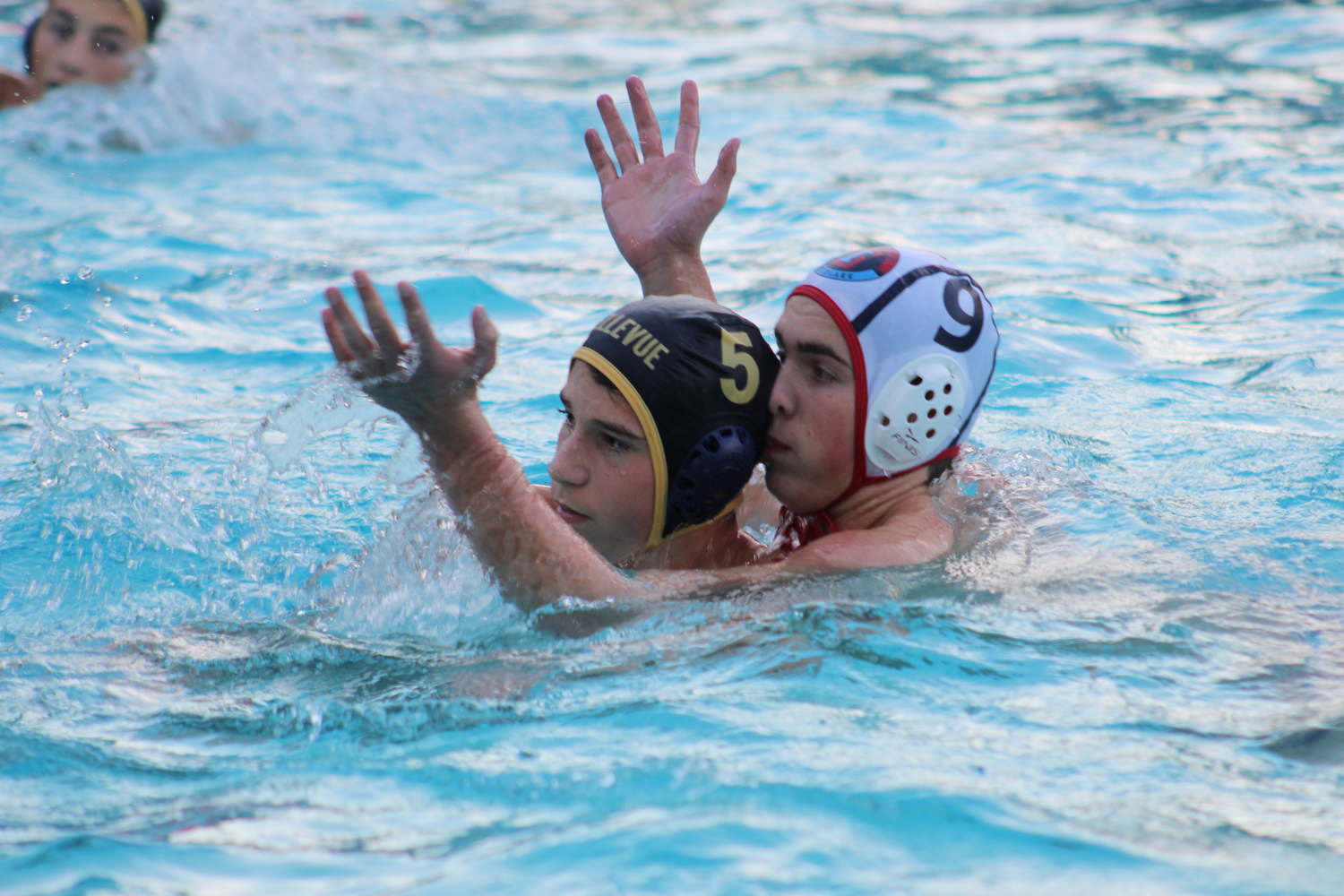 Going into this match, Bellevue not only surprised themselves with their early success, but also surprised their worthy opponent, Sammamish.  By the end of the second quarter, Bellevue saw goals from Jeremy Li (2) and Tom Jamilov.  Sammamish, however, had added 8 goals (5 from Quick and three from his teammates) bringing the score to 9 – 6 in favor of Sammamish.  Glory was slipping away from Bellevue, in spite of the fact that Bellevue's men were all playing well and taking good shots against their toughest opponent yet.

Bellevue Hat Trick Tues, Sept 11, 2023
Bellevue's Men's Waterpolo surprised even themselves as they marked their second victory of the season in their first match against Rogers HS.  Rogers High, located in Puyallup, has a pool right on campus and they came into the match with two victories in previous matches, both with scores over 20 points on their opponents.  Bellevue, scored immediately after the sprint with a breakaway shot from Bob Frazer, however, Bellevue, still unsure of their abilities feared they might become Rogers third victim; and from the start it looked like that might be the case…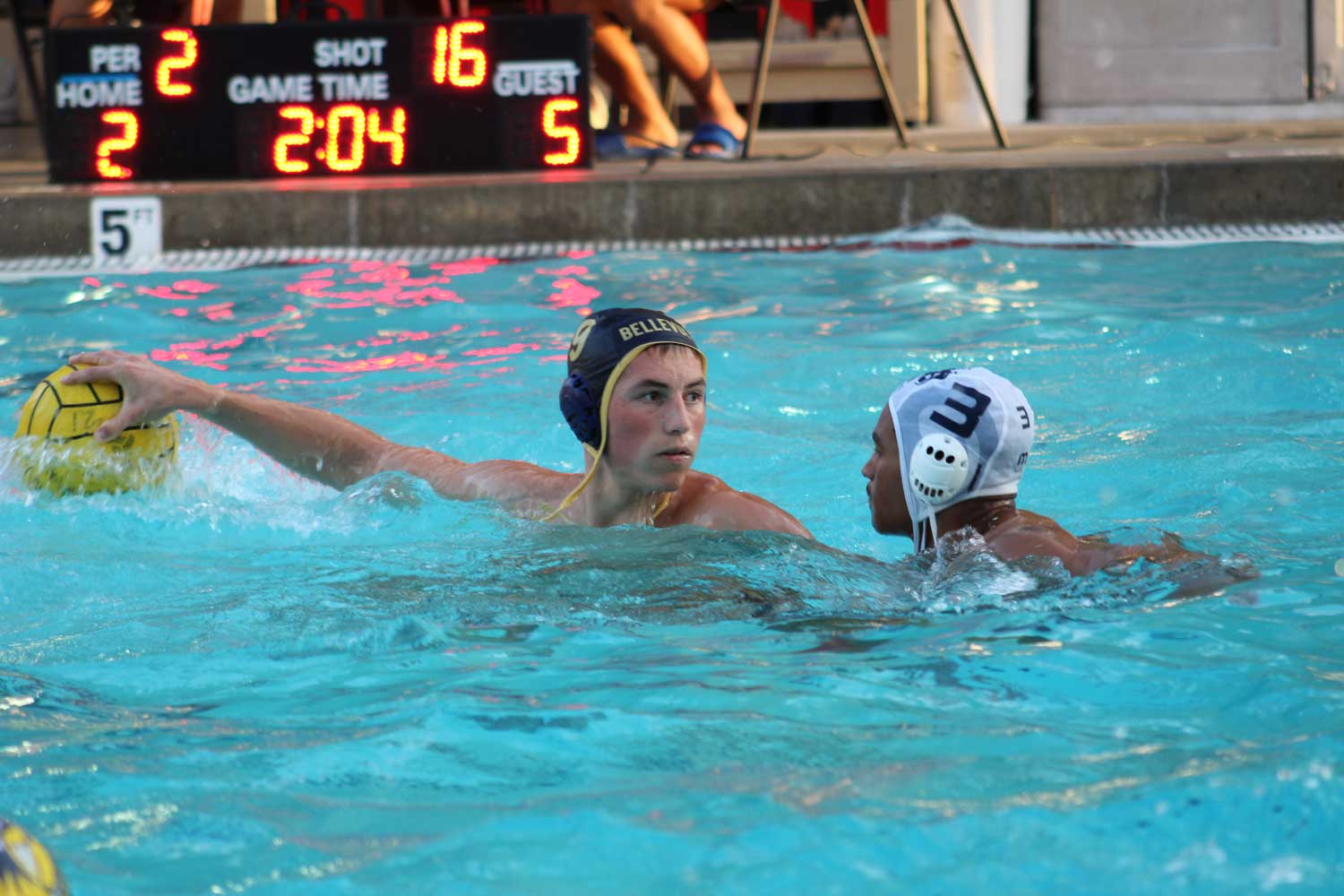 Rogers came out swinging against Bellevue  in the first quarter with 5 quick goals scored on 5 identical shots from the outside left post by their top shooter, #7, a senior by the name of Parker.   Heading into the second quarter, the score Rogers 5, Bellevue 2.  Then things started to get bleak as Rogers had Bellevue 7-3 in the third quarter.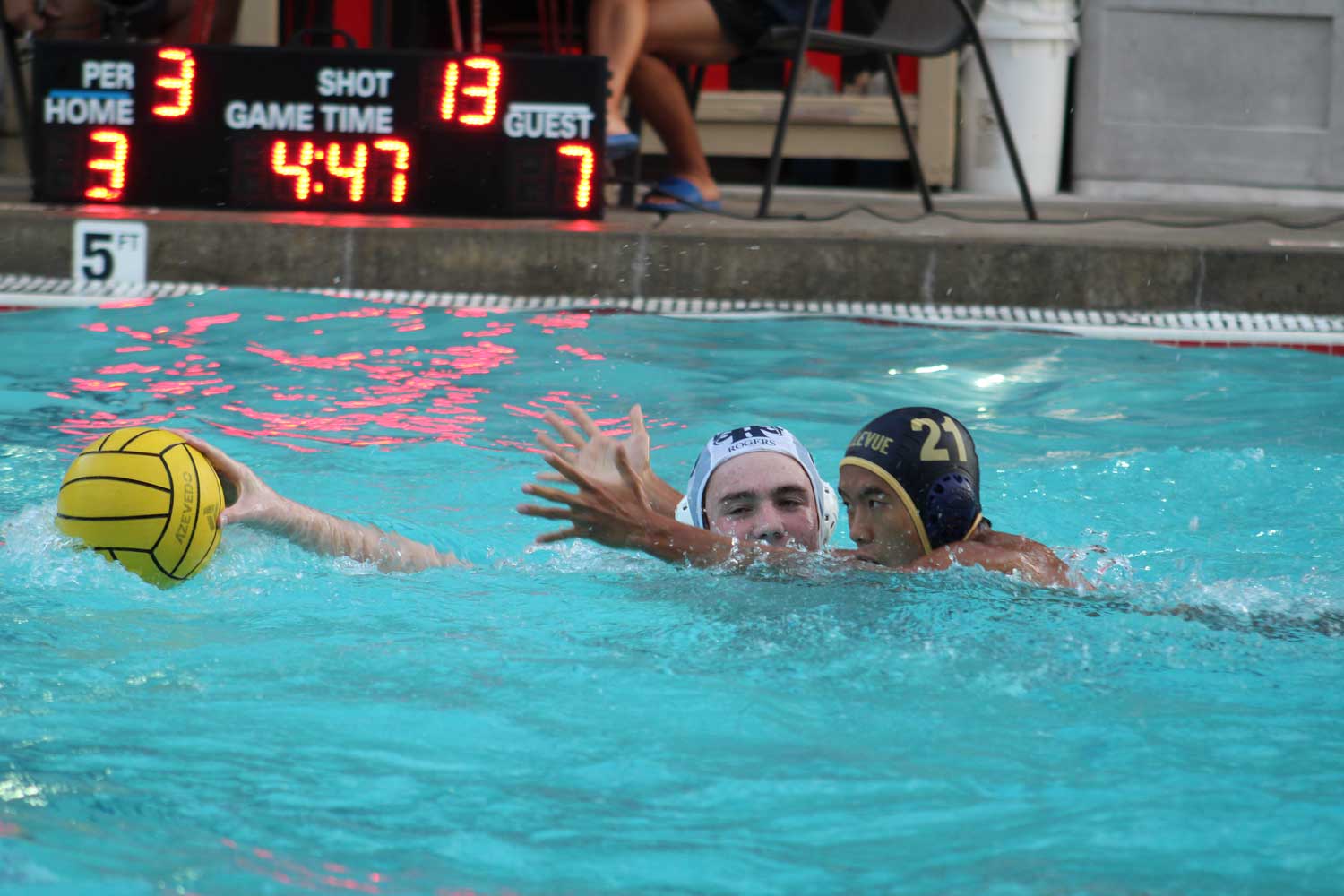 Coaches Ali and Jenna changed their game plan by putting Frazer on defense against Rogers top shooter #7, then further shutting Rogers down with defenders Ethan Bai and Aidric George.   By the fourth quarter, Bellevue began to get the rhythm of the game and  found their footing; stealing the ball several times and mounting several unsuccessful shots on Rogers goal.  It became clear that Bellevue could control possession, but in their excitement, it took some time to dial in their aim and put the ball into the cage.  
Finally, by the end of the third quarter, the Wolverines were able to climb out of their deficit with a cross cage goal from Ethan Bai, and a skittering wrap shot from Tom Jamilov.  These two goals put Bellevue in a position to win by the 4th quarter.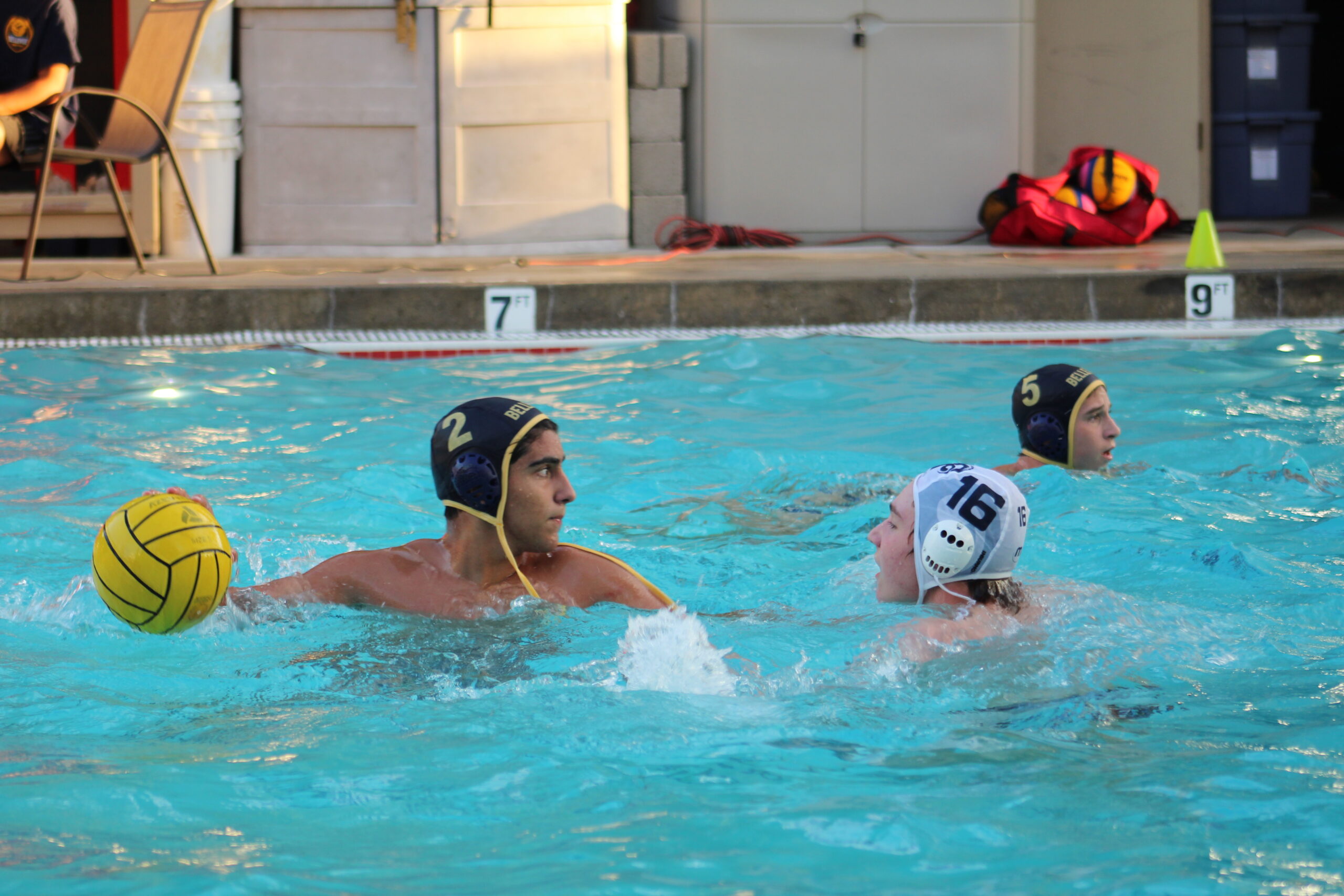 As the game entered quarter 4, the score was Bellevue 8, Rogers 9.  A fine pinpoint pass from Aidric George to Bob Frazer enabled Bellevue to tie up the game, then another perfect pass from Michael Masters to Frazer resultd in the winning goal.  These two teams were closely matched and it will be exciting to see how their skills and teamwork develop before they meet again later in the season.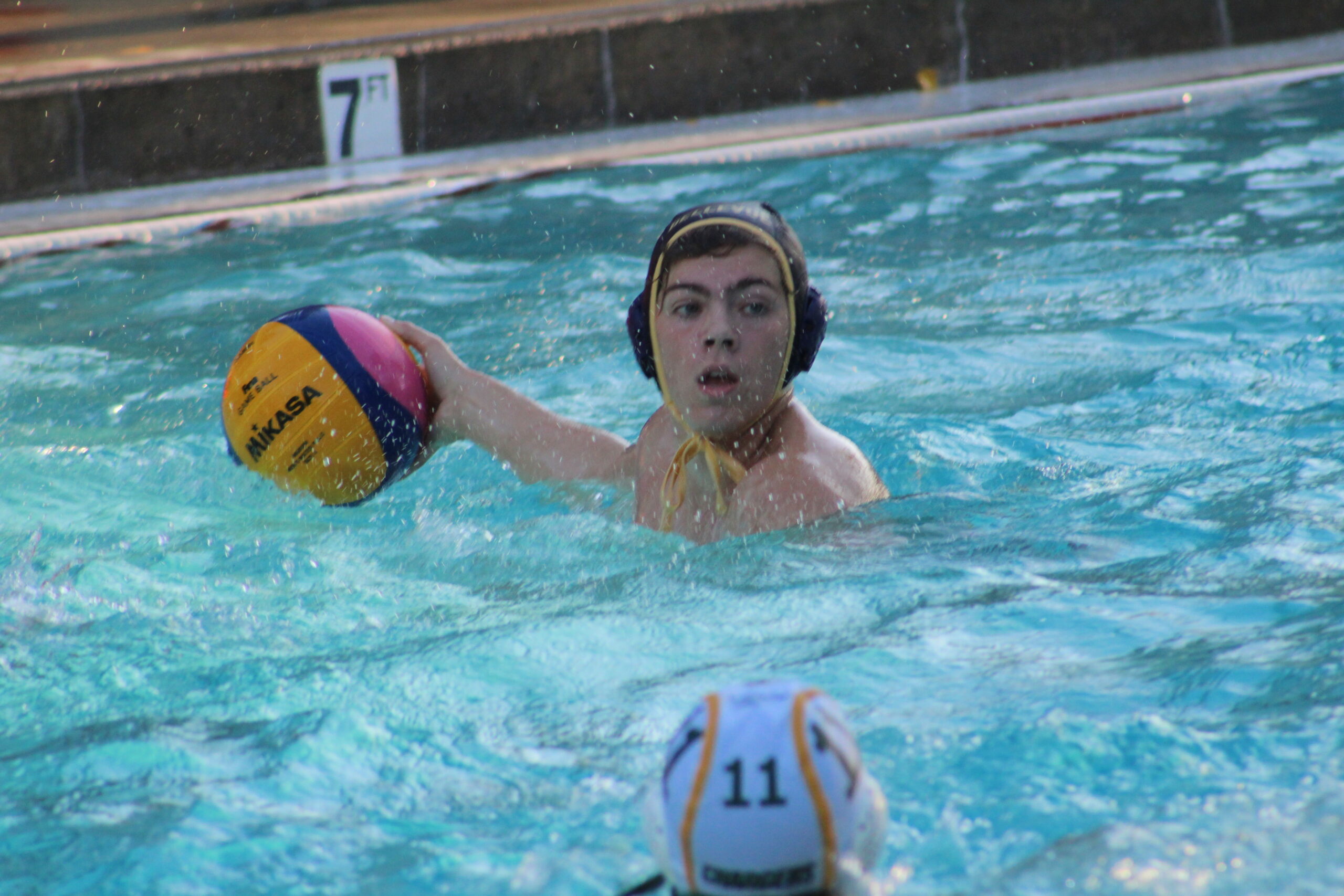 Today at 4:30 PM BHS matches up against Shoreline for their second game against Shoreline this week.  Parents must provide transportation to the game.  Bellevue dropped their first game against Shoreline in spite of the fact that Bellevue had controlled possessions in the second half …