Bellevue Boys Building Momentum, Come Watch at MICC as we lock up with Mercer Island, Nov. 1 7:45 PM
Bellevue Boys Waterpolo has, at first glance, had a lackluster season with losses to Stadium, Bainbridge, Mercer Island and most recently, Newport. Taking a closer look at our performance, however, it is clear that we are building steam under guidance from Coach Marco Stanchi and Zack Rossman who are rebuilding our program from the ground up.
Bellevue Varsity players continue to improve now that the stage is all theirs. Michael Masters, the league's best goalie per foot startles with his ability to predict where the shot will come from. Valentino Soroor, a senior playing waterpolo for the first time in his life, has size, speed and power; he positions himself well at the 2 meter and at the perimeter where he can deliver quick goals. Bob Frazer, sophomore (full disclosure: he is my son), dominates in the set position drawing kick-out fouls making quick shots on offense and and effectively shutting down his opponent's shooting from set. Jordan Tangney has emerged as a major shooter from set and from perimeter. Jude Van Breda and our four brothers from different mothers (Oliveiras and Jamilov) are cranking the ball into the goal from the outside and making clean, crisp passes. Freshman, Aidric George, with some club water polo experience, presses hard on defense keeping the other team off balance and forcing turnovers.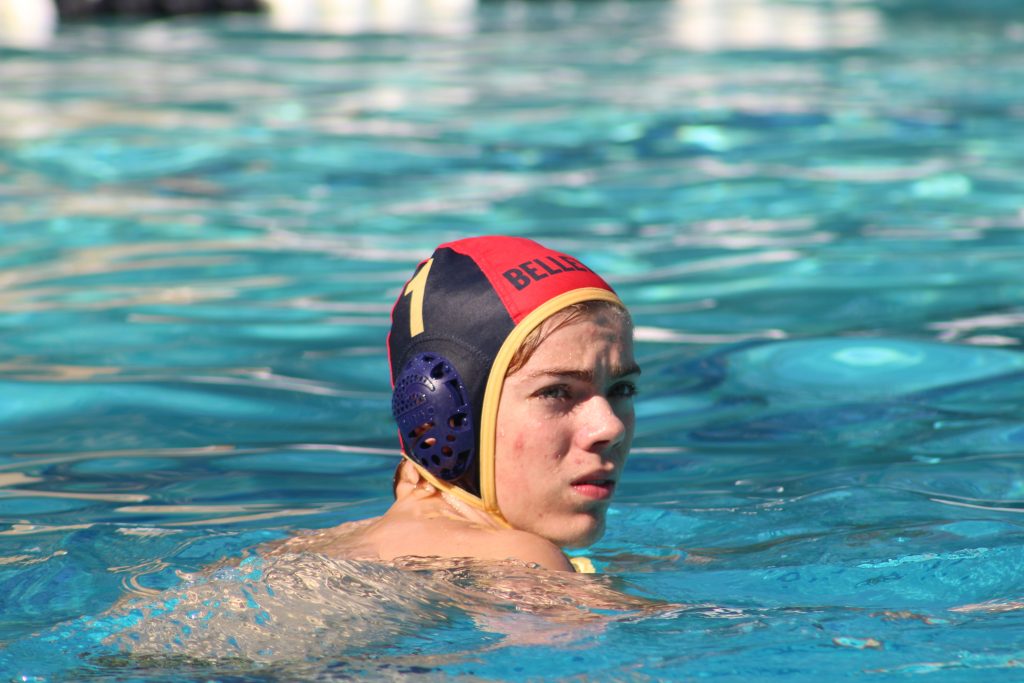 November 1, at 7:45, at MICC, Bellevue plays cross-town rival Mercer Island in what may be the closest matchup of the season. Come watch, Monday night at Mercer Island Country Club as these two local rivals lock up.