JV and Varsity Wolverine Girls Water Polo Teams: "Killing it!"
WOW! The Wolverines have had a tremendous first two weeks of their season, well on their way to earning a berth in the State Championship Games.  This will be a quick recap of their success so far…the season is looking very promising indeed!
Our first contest was at home (Edgebrook Club) vs. Crestwood March 13th.  The BHS Wolverines scored 16 goals for the win 16-3. Electric Elena won both of her sprints to get possession…and possession is paramount! Erica was very busy saving shots on goal all four quarters. Goals were scored by Co-Captain Natasha Schmid; Jenna Frazer; Co-Captain Katie Duff (3); Elena Acevedo (3); Grace Li (4); and Co-Captain Holly Harris (4). Natasha and Jenna led in steals to overwhelm  Crestwood 16-3.
Our first face-off with Newport was simply Knighty-night time; it was all DAYLIGHT for the Wolverines! The future is bright! The decisive win 14-8 was commentated and armchair coached by none other than the legendary Rock Lobstah herself – Schmiddie, taking a break from her intense CS studies at UW. BIG Shout-Out of Gratitude to Ethan and Alex for helping with the clocks at the table at our home games this season.
The March 15th game vs Newport showed off Elena Acevedo's speed, securing two sprints and dominant defensive player Jenna Frazer's versatility, securing another sprint. Erica Esselstrom saved many shots on goal, adjusting her tactics throughout the game. Her able arm will assist many shots on goal to come. Goals were achieved by Elena (2), Jenna, Natasha Schmid (5) with assists from Elena and Jenna, Katie Duff (3) with assists from Natasha and Grace, Holly Harris (3) with an assist from Jenna. The final half court lob from Tash prompted an eruption of cheers from her big sis and Dad in the bleachers! Defense was busy with great efforts and steals from Jenna, Tash, Holly and Elena. 14-8 BHS Final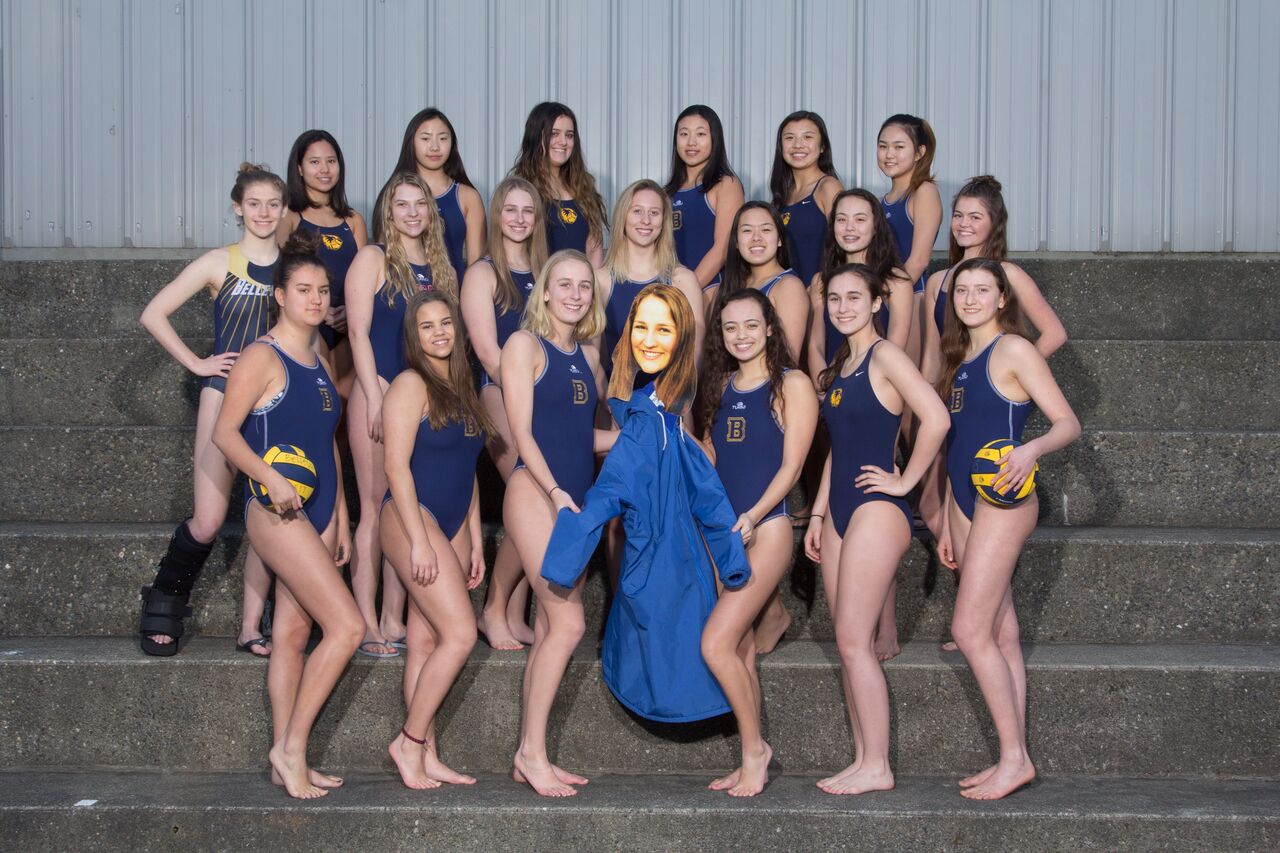 A skeleton crew of players came away from the Curtis Jamboree March 17th with 2 wins and a loss. The team started the morning with a 9-1 loss to the powerhouse Curtis team, in a game that kept Erica busy in goal. The team bounced back to beat Wilson 6-3, with Natasha scoring 4 goals and the team holding off Wilson in the last 4 minutes even though we were playing a man down. The team capped off the day with a 9-3 win over Stadium High, in a game where the team capitalized on lots of turnovers. Natasha and Jenna each had 3 goals, Katie had 2 and Elena 1. Cassandra and Kira also had assists during the tournament.
Lost to Curtis 9-1; Beat Wilson 6-3; Beat Stadium 9-3
We traveled to the new Snohomish Aquatic Center March 20th for a 23-0 win against a brand new team. We all know how this feels (five years ago) and we are rooting for them to build their program! Here are the basics. We played hard in the beginning and then were able to practice plays and get the swing players in to meaningfully contribute. Elena, Natasha and Jenna each won a sprint. Jenna and Tash were unstoppable on defense with ~20 steals as well as setting up shots for goals. Goals were scored by Jenna (5) with assists from Holly and Kira; Katie (2) with an assist from Claire and one of Katie's shots went in despite two Snohomish players riding her; Natasha
(5) with assists from Katie, Elena and little sister Cassandra; Holly (6) with assists from Kira, Katie, Tash and Jenna assisting for a fronthand spin; Kira(2) with assists from Elena; Elena (2) with assists from Tash and Claire; Claire (1); in the last minute, Claire and Chloe controlled the front of the cage and set up Claire's missed shot, but Chloe took advantage of the rebound and put it past the goal line. Erica handily blocked one Penalty shot. Cassandra Schmid and Elena had interceptions which helped set up for immediate goals. Jenna naturally controlled the field, reminding players to make good passes. It was a good game for running plays and scoring plenty of goals.
Our next match up was at home against Ingraham March 22nd. Ingraham took all four sprints, starting each quarter with possession. This just turned on our defense and put Jenna, Tash (7 steals), Holly and Elena to work stealing (16 times). Erica even darted out of the goal for a steal! Goals were scored by Tash (2) with an assist from Jenna; Elena (3); Jenna; Holly (5); Kira Goutzioulis (2). Bellevue Victory 13-3.
Saturday morning March 24th the Roosevelt Rough Riders had a rough ride at Edgebrook, falling to the Wolverines 18-2. Erica was tough in the goal, saving shots and aggressively attacking the field to get possession. Goals were scored by Tash (3) with assists from Elena, Erica and Katie; Elena (2); Jenna (3) with assists from Katie and Elena; Holly (3) with assists from Elena twice; Kira with an assist from Cassandra; Grace (2) Katie, Claire Zhang and Chloe Liu.  We will match up with Roosevelt again April 17th.
After the Roosevelt game, the girls loaded up sleeping bags and pillows, s'mores ingredients and bbq essentials for a team retreat to Camano Island. It was a great way to celebrate the beginning of a winning season with a great team of girls!
We completed our first two weeks of games with an intense game against Mercer Island March 27th, ultimately defeating the Islanders 14-7.  Tash was on fire scoring 7 goals, ably assisted by Erica (with two bombs right to Tash on fast breaks), Jenna, Claire and several from Katie; Holly scored 5 goals with a few assists each from Jenna and Katie and one from Elena; Elena and Jenna each scored with assists from Tash. Erica's Q3 was busy with 4 big saves, holding MI to 7 goals.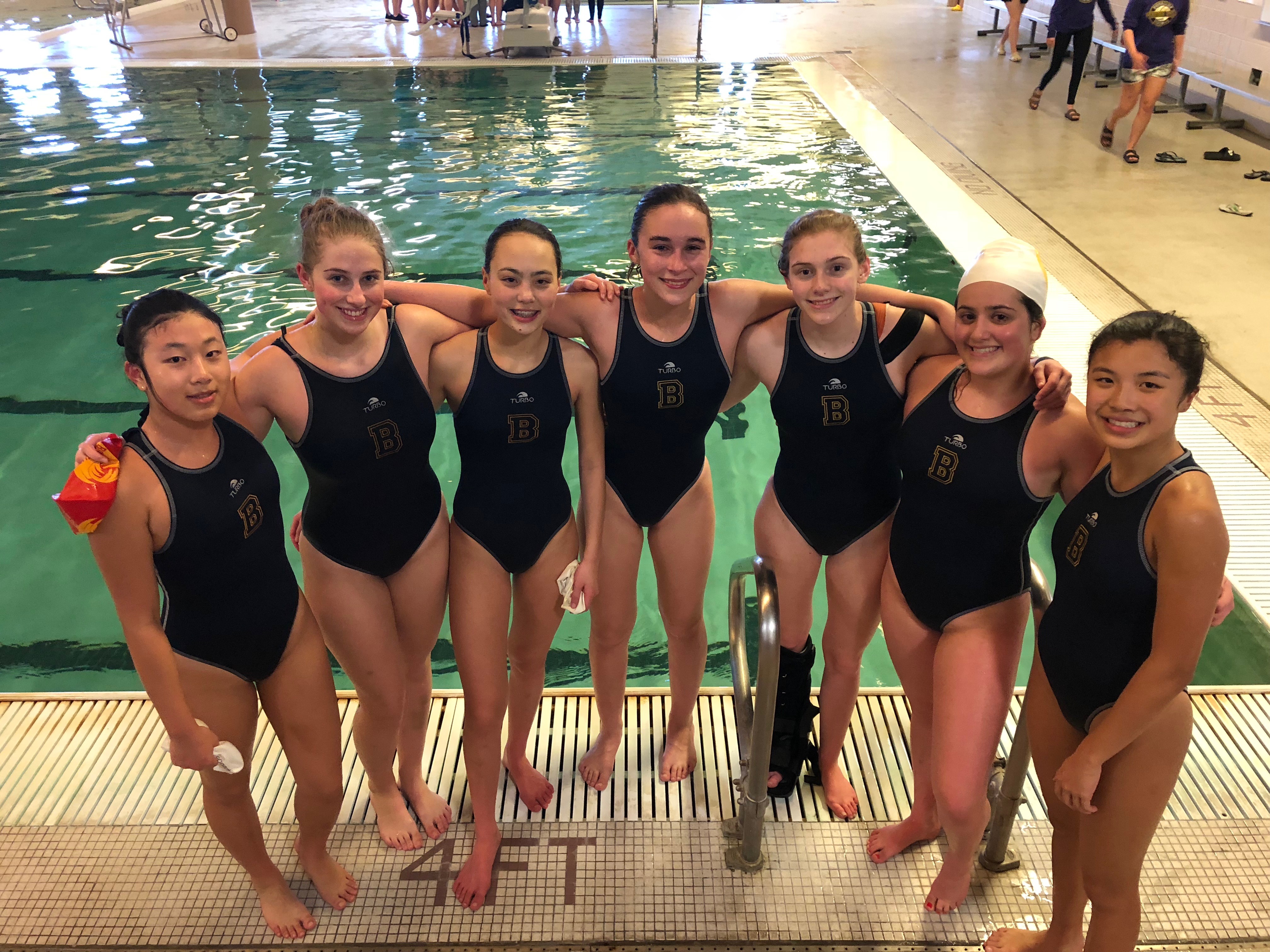 The exciting season continued this weekend with the JV squad tournament in Puyallup. The girls made it to the Championship Game playing IRONMAN, with no subs, emerging in 2nd place overall in the tournament. Friday, March 30th JV Wolverines defeated Newport 6-2 and Emerald Ridge 9-1. Saturday March 31st we lost 3-2 to Puyallup, but overwhelmed Auburn Mountain View 7-3 to secure a championship berth against Curtis. The girls fell to Curtis 8-2, but demonstrated exceptional teamwork throughout the tournament. Marin killed it in the hole, scoring 5 goals in the auburn game! Fiona was in the cage and blocked many shots on goal!
The next Varsity and JV games will be Thursday, April 5th at the Edgebrook Club 13454 SE Newport Way, Bellevue, at 6:30 p.m.  vs. Newport.  Hopefully Jenna's thwarted thumb will be mended soon!